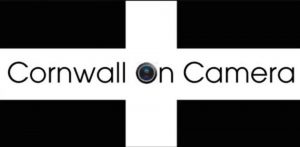 Father of four Marcus started his photography business just two years ago and we managed to find a few minutes in his busy life to have a chat about his work.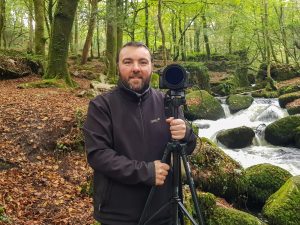 Tell us a bit about what you do?
I am a landscape photographer concentrating on the beauty and diversity of the Cornish landscape from sunsets and seascapes, moorland and beaches to our ancient sites and the remains of Cornwall's industrial past, as long as it's in Cornwall and it interests me I'll photograph it.
How did you get started as a photographer?
I've always had an interest in photography I can remember as a child playing with a camera that had belonged to a great uncle, it no longer worked but I was fascinated with it, all through my childhood I always had a camera and I've always loved taking photos so when in 2017 I was made redundant I decided to seize the opportunity and try to do something with the photography and so Cornwall on Camera was born.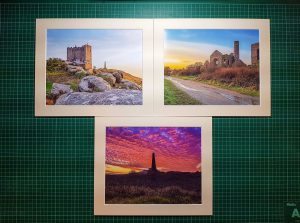 What inspires you?
Inspiration comes in many forms, as a proud Cornishman I have a strong connection to my cultural heritage and a deep love for my homeland and it is from this that I draw my inspiration, Cornwall has such a diverse landscape that there's always something new to be found and especially so in familiar locations the challenge for me as a photographer is to find it….there is beauty wherever you look, you just have to look. 
What is the biggest challenge that you face as an artist and how do you overcome it?
The biggest challenge for me is in actually making an income from my work, as fantastic as a nicely framed photo on the wall is its a luxury item and not a necessity as a result of this there is a need to branch out into other products and services such as running a workshop or finding new ways to supply my images, it's a challenge but I do love a challenge.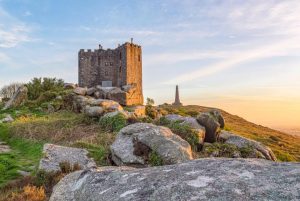 What is next for Cornwall on Camera?
Next up is to continue building my portfolio of images, increase my product range, prints, greetings cards etc and I'm currently looking into supplying canvas prints I'm also looking to take on some commission work and maybe….just maybe in the future run the occasional tour or workshop.